Gunakan Server Lainnya Jika Server 1 Error.. Selalu Gunakan Browser Chrome Terupdate! Join Grup WA & FB ya chinguuu...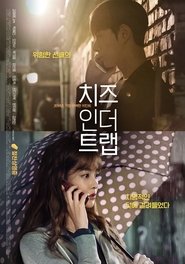 Cheese in the Trap (2018)
Nonton Cheese In The Trap (2018) Subtitle Indonesia
Hong Seol is an ordinary university student. She is busy working part-time jobs to pay for her tuition fee and living expenses. Yoo Jung is her senior at the same university. He seems perfect. He comes from a wealthy family, he has a kind attitude to others and he is handsome, but Hong Seol does not feel comfortable with Yoo Jung. Suddenly, Yoo Jung comes and talks to her. He wants to go out on a date.
Hong Seol adalah seorang mahasiswa biasa. Dia sibuk bekerja paruh waktu untuk membayar uang sekolah dan biaya hidup. Yoo Jung adalah seniornya di universitas yang sama. Dia tampak sempurna. Dia berasal dari keluarga kaya, dia memiliki sikap baik terhadap orang lain dan dia tampan, tapi Hong Seol tidak merasa nyaman dengan Yoo Jung. Tiba-tiba, Yoo Jung datang dan berbicara padanya. Dia ingin berkencan.
Duration: N/A
Quality: HD ▶
Release: 2018