Gunakan Server Lainnya Jika Server 1 Error.. Selalu Gunakan Browser Chrome Terupdate! Join Grup WA & FB ya chinguuu...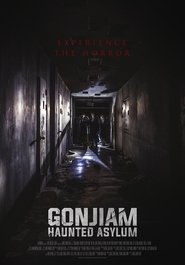 Gonjiam: Haunted Asylum (2018)
The crew of a horror web series travels to an abandoned asylum for a live broadcast. It soon encounters much more than expected as it moves deeper inside the nightmarish old building.
Duration: 95 min
Quality: HD ▶
Release: 2018