Gunakan Server Lainnya Jika Server 1 Error.. Selalu Gunakan Browser Chrome Terupdate! Join Grup WA & FB ya chinguuu...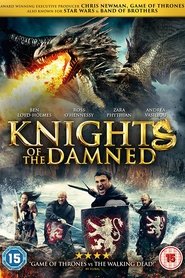 Knights of the Damned (2017)
The King has sent his best Knights to defeat the Dragon besieging his castle. Along their epic adventure they encounter malicious sirens, warrior women on a mission of revenge and an unstoppable army of the undead. Can they survive?
Duration: 84 min
Quality: HD ▶
Release: 2017