Gunakan Server Lainnya Jika Server 1 Error.. Selalu Gunakan Browser Chrome Terupdate! Join Grup WA & FB ya chinguuu...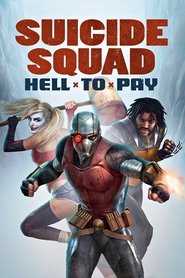 Suicide Squad: Hell to Pay (2018)
Nonton Suicide Squad: Hell To Pay (2018) Subtitle Indonesia
Task Force X targets a powerful mystical object that they will risk their lives to steal.
Duration: 86 min
Quality: HD ▶
Release: 2018