Gunakan Server Lainnya Jika Server 1 Error.. Selalu Gunakan Browser Chrome Terupdate! Join Grup WA & FB ya chinguuu...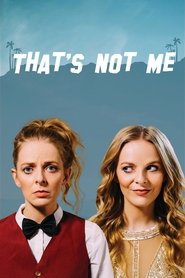 That's Not Me (2017)
Polly's dreams of making it as an actor are shattered when her twin sister catapults to international stardom. Scrambling to catch up – Polly juggles woeful auditions, painfully awkward dates and her underwhelming job at the local cinema.
Duration:
Quality: HD ▶
Release: 2017